Wednesday 19th April 2000




This on-line paper is now archived for perpetuity in the National Library of Australia
---



Subscriber's password check (have your subscription number handy).
Recent stories exclusive to (how to) subscribe/rs of the Australian National News of the Day now at the bottom of this page.
---
Current topical links (available to all readers):
[Australian Daily Issues Paper]
HAVE YOU ORDERED:
[MURDER BY MEDIA, DEATH OF DEMOCRACY IN AUSTRALIA]
[ONE VOICE, MANY ISSUES - Released May 1999]
---


from an Aussie's viewpoint on Australia's first daily Internet newspaper.
Since

October 1995
---
Enemy of the State - by Scott Balson (launched 13/4/2000).
The book gives the background to his politically motivated arrest in July last year and reveals some incredible and disturbing facts about the mainstream media and the establishment government in Queensland.
For a taste read "When Power Becomes Absolute".
Email @notd to get details on ordering "Enemy of the State".
---

@notd run its course
The @notd has run its course in exposing the Murdoch/Packer press for what they are. Disreputable and dishonest.
This will be the last edition of the @notd after nearly five years of daily reports - making it the original and oldest daily on-line newspaper in Australia. It will always have a place in on-line history.
The real value of the @notd is in the archives which record the rise and fall of Pauline Hanson's One Nation as we approached the 21st Century. This unique and valuable resource will be kept for subscribers with some 4,000 searchable web pages and related links on subjects such as economic rationalism, globalisation, foreign ownership, political correctness, unethical media behaviour, the flawed two party system etc... Balson has made many friends (and enemies) while working on these pages.
Thankfully the daily ritual of getting up at 4.30am is now, at last, a thing of the past.
Balson will be dedicating himself in the future to prizing open the fascist activities of the mainstream media and the two party system. Much of this will involve public speaking in the future.
This is a good time to make the change - the @notd had a remarkable success just a month ago when Scott Balson was found "NOT GUILTY" of naming a Labor MP Bill D'Arcy on the Internet when he faced 50 child sex charges yet made laws that affected Queenslanders. The complaint was laid by The Courier-Mail and the charge executed by a politicised judicial system.
The @notd will be leaving on a high note.
Balson's new book "ENEMY OF THE STATE" is selling extremely well and will be the focus of a two week Queensland wide speaking tour that he will start next weekend.
During Easter Balson will be relaxing and establishing a new Internet business which has been many months in the making.
For those of you in the mainstream media the fight with your lack of ethics has just begun - the growing number of web editors will expose you and your masters for what they are on this forum while Balson launches his new attack against your unethical behaviour from quarters unfamiliar to you.
You will be shamed into leaving or being branded for what you are men and women without any semblence of ethics or credibility.
In short a joke.

Theophanous falls out with Labor Party
Andrew Theophanous, the federal Labor MP charged with accepting bribes, today resigned from the Australian Labor Party.
Dr Theophanous told reporters he would continue to hold his seat as an independent.
"I have today informed the leader of the Australian Labor Party, Mr Kim Beazley, of my resignation from the Australian Labor Party," Dr Theophanous said.
"It is with great sadness that I have taken this step."
He faces 27 charges stemming from an NCA investigation, including allegations he conspired to defraud the Commonwealth and breaches of the Migration Act.
It is alleged he accepted more than $35,000 to help people with immigration problems.
Dr Theophanous has not entered a plea.
He has been the Member for the Victorian seat of Calwell since 1984 and held the seat of Burke from 1980-1984.

UN condemns racist Israel
The United Nations Human Rights Commission has condemned alleged abuses by Israel in occupied Arab territories, including torture of Palestinians.
The world's main human rights body, currently holding its annual session in Geneva, rebuked Israel in three resolutions, though the 53-member forum has no power to impose sanctions.
In one motion, the forum said it was deeply concerned by Israel's expansion of its settlements in the occupied Arab territories, including Arab East Jerusalem.
The resolution said the expansion of settlements was a major obstacle to peace and called on Israel to prevent the installation of any more settlers in occupied Arab territories.
The forum also denounced Israel for the alleged torture of Palestinians, for seizing Palestinian homes in Jerusalem and imposing "exorbitant" taxes to force Palestinians out of Jerusalem.

More racism in Zimbabwe
A second white Zimbabwean farmer was shot on Tuesday by veterans of the country's liberation war as the crisis-struck nation prepared to celebrate 20 years of independence and black rule.
Farmer Robin Greeves told Reuters he had received two calls from his neighbour Martin Olbs, the first saying his farm house had been surrounded by 30 to 40 veterans and it "looked pretty serious".
"He (Olbs) phoned later to say he had been shot and could we call an ambulance," Greeves said.
There was no further word on his condition.
Greeves' and Olbs' farms are in Nyamandhlovu, about 500 kms (300 miles) south of the capital Harare.
A white farmer and two members of Zimbabwe's fledgling Movement for Democratic Change were killed at the weekend amid a growing political crisis which has seen hundreds of white-owned farms invaded by war veterans and other pro-government supporters.
Zimbabwe's white farmers came under renewed pressure yesterday as squads of up to 20 police searched at least 200 properties for illegal weapons and a minister accused the farmers of running "military training camps" in preparation for war.
Yet President Robert Mugabe, at his first meeting with Tim Henwood, president of the Commercial Farmers' Union, appeared to contradict his belligerent speech on Sunday. Mr Henwood said he had been given an assurance of a swift return to normality.
Chen Chimutengwende, the Information Minister, confirmed that police had orders to scour all 4,000 white-owned farms for unlicensed firearms, ammunition, stockpiles of diesel - of which there is a desperate national shortage - and military training facilities.
Mr Chimutengwende said: "There is so much military activity on farms. So many white farmers have applied for licences to train security guards. But we now know that this is for military purposes and it includes firearms training. They have many unlicensed weapons."
He accused white farmers of recruiting bogus security guards from the opposition Movement for Democratic Change with the aim of forming guerrilla groups. He said: "They are preparing for war. They are not interested in elections."
The consequences of these accusations have been felt all over Zimbabwe. In the Chipinge area, up to 115 farms have been searched. A farmer described how police had checked his firearms licences on Sunday and inspected the level of fuel in his tanks. He said: "Our feeling is that they want to make out what the farmers have at their disposal. Our president has said we are hoarding fuel. They wanted to see whether we are or not."
A farmer in the Chinhoyi area described what happened on one farm last week He said: "Every single square inch of the farmhouse was searched. They even looked under the knickers." The police retreated looking "disappointed" after failing to find any illegal weapons. In the eastern Manicaland province, a farmers' leader said about 100 properties had been searched.
He said: "They have been checking firearms licences and the level of fuel supplies. The police said this was in connection with economic sabotage." Ministers have repeatedly accused white farmers of conniving with the opposition to wreck the economy and forcibly overthrow Mr Mugabe.
Squatters have used these charges to justify the land invasions and they have made a concerted effort to disarm farmers. In the Centenary area, the CFU said that squatters had raided two farms yesterday and removed all the guns they could find. The firearms were later delivered to the police.
Farmers believe this is part of a campaign to harass them and render them defenceless. The farmer near Chinhoyi said: "It is psychological action. It is harassment of the citizenry, giving us one hassle after another." After enduring the occupation of 1,057 farms during the past two months, farmers are becoming ever more fearful.
One in the Tengwe area said: "I'm so sad that they have to use us all as scapegoats. It's almost like the beginnings of genocide." After months of threats and harassment, farmers will no longer be named in public. Yet their leader emerged optimistically after meeting Mr Mugabe.
Mr Henwood said: "He has given an undertaking to get things back to normality. He is meeting the war veterans this afternoon and we expect more tomorrow." Asked whether Mr Mugabe had promised a public statement calling on the squatters to withdraw, Mr Henwood said: "He didn't say that, but he indicated that something like that would happen."

Italy joins Austria as citizens of Eurpope stand up for themselves
ITALY'S Prime Minister, Massimo D'Alema, offered to resign last night after his coalition was devastated by the Right-wing opposition in key regional elections in which anti-immigrant sentiment played a central role.
President Carlo Azeglio Ciampi rejected the resignation, and told Mr D'Alema to seek a vote of confidence in parliament. The opposition Freedom Alliance led by the former prime minister, Silvio Berlusconi - which includes the Northern League and the National Alliance, renamed neo-fascists - polled more than 50 per cent, the first time any bloc in Italy had done so since 1994, in Sunday's contests for 15 of the 20 regional councils.
The results were a surprise after confident predictions of victory by the coalition. The Right-wing success was attributed to the anti-immigrant Northern League's recent entry into Mr Berlusconi's alliance. Proposals by the Right called for strict new quotas and harsh prison terms for immigrant smugglers.
They would include provisions enabling police to fire on boats transporting illegal immigrants, especially Albanians, across the Adriatic. There are 115,000 Albanian immigrants in Italy, 45,000 of them illegal entrants. Albanians in Italy have the highest crime rate among foreigners.
The weekend's local elections were the most important test to face the government before a general election due next April. The results were so overwhelming that Mr D'Alema's offer to resign became inevitable.
After meeting his ministers, the first former Communist to head an Italian government went to the Quirinal presidential palace to confer with Mr Ciampi, his resignation in his pocket.
The president's decision to reject it was intended to ensure a referendum on electoral reform due to take place next month is held. Speaking after the meeting, Mr D'Alma said: "It would be a serious mistake to dissolve parliamentg. A referendum on the electoral law has already been set. My opinion is that parliament has a duty to reform the electoral system and produce one which guarantees more stability and government authority." The opposition won eight of the 15 contests, including those in the normally centre-Left-controlled regions of Latium, the Veneto and Liguria, taking almost twice as many votes as its opponents. It also won the rich northern regions of Lombardy and Piedmont, and in the south Calabria, Apulia, and Abruzzo.
In Lombardy, the Alliance incumbent, Roberto Formigoni, won 62.5 per cent of the votes, 30 per cent more than his government-sponsored opponent. In Piedmont, the Alliance candidate scored 52 per cent, 12 per cent more than Livia Turco, a government minister, and 45 per cent more than the popular former European Commissioner and radical, Emma Bonino.
The centre-Left continued to hold on to its historic stronghold of Emilia Romagna and Tuscany - although in both places it lost ground to the Right - and Umbria and the Marches, as well as Basilicata, Molise and Campania in the south.
In Campania Naples's mayor, Antonio Bassolino, had an easy victory in the race for regional president, the only centre-Left outcome not against the forecasts. The victory of the neo-fascist Francesco Storace to become regional president of Latium, whose capital is Rome, was the most bitter pill for the centre-Left.
---
Making the news" -
an indepth exposé of media and political collusion at the highest possible levels in Australia.
---


Bruce Whiteside
I would just like to reply to some of your vitriolic comments on Pauline Hanson. In one article you tell us that we need Pauline, and then you continue to vilify her.
We all make mistakes, and Pauline is no exception, but now I see you are a New Zealander, so I understand that you couldn't give a damn as to how Australia fares, if indeed you do succeed in continuing your vendetta against her and from utter frustration she throws the towell in. With the way you have dragged One Nation down in the last six months, and almost patted yourself on the back for supplying Terry Sharples with the information needed to get the One Nation Party deregistered after six attempts, one has to wonder if indeed YOU ARE THE WHITE ANT everyone has been trying to find.
There were many people who worked just as hard as you and were also white anted, but they are still hanging in there in the hope we can once again unite. You don't see John Pasquarelli and the many others in the same situation as you,writing letters and doing the damage you have done to One Nation. I had hoped when you succeeded in getting David Ettridge out of the way you would calm down and try to help the cause in which over one million people believed in. Here we have a New Zealander doing his darndest to continue to try and bring us down, I think Bruce your use by date is up, and it is time for you to go back to your homeland and leave us true blue Aussies to get on with the job.
Your letters to Pauline in this paper were downright outrageous, what right have you got to tell her (and just about order her)what to do, even if you did start her support group. No wonder you were white anted if this was your attitude from the beginning.
In my opinion the mess Pauline is in at present is only because she believed implicitly that the party was registered correctly, or she would never have gone guarantor to the Electoral Office for the $502,000.00. To me this points out that what she did in guaranteeing that the Queensland One Nation politicians would get their money, without having to wait for drawn out court cases, of which you were a major cause, shows her integrity and she should at least be given credit for that. I don't see you giving her credit for anything, but just continually giving her verbal abuse and hatred. You certainly did not consider the Queensland politicians when you helped hold up their rightful allowances from the Electoral Office, at least Pauline had the compassion to know what to do, and went ahead and did it, and now her compassion has come back to bite her.
I did not hear her wingeing about the debt, just that it was her debt and somehow she would have to cover it, albeit with the help of her TRUE supporters. It may even be that she must sell her home. The remarks of Shaun Nelson in this regard shows his immaturity, and most of us are happy that we don't have to call him a One Nation politician anymore, we can happily say good riddance to him as well as you Bruce.
Bruce how about bowing out and giving us Aussies a chance to get the Party up and running again without your interference, you know as well as many of Pauline Hanson's supporters that the major parties will never allow another party to get as far as One Nation again. This means we cannot afford to blow this, as they will pass new laws and do anything to prevent a new party threatening their security of keeping their cushy jobs, be it in Government or Opposition. So how about it, come on board and help us get back the fervour One Nation achieved in its early days, or just back off and live your life without trying to ruin our one chance of changing the face of Australian politics. The choice is yours!!
I do agree with you on your point in yesterday's News of the Day, in that New Zealand Maoris are totally different to our aborigines, I have just returned from my third trip to New Zealand and always come home feeling that it is wonderful to see the Maori people working side by side with the European people. I met several Maoris and enjoyed talking to them. We cannot compare them with our indigenous people as ours were a nomadic race, where the Maoris built homes and worked the land and waters, and this is where the difference comes in.
Bette Schulz
Stupid little badge
Hi Scott,
If I were Phillip Ruddock, I would tell Amnesty International to pee off. If he's good enough to pay the fee, it's good enough for him to wear the badge, regardless of where or when. From what anyone can pick up off the television screen, it could even be a PHON badge.
What a load of rubbish to be carrying on about, there is so much misery out there that they should be concerning themselves with instead. Yet another organisation stupidly wasting contribution funds.
Robyn M
A convicted extortionist Adam Anthony Zoccoli has today failed in an attempt to legally ban the top-selling book Victoria Police Corruption. The book was launched on 2 August 1999 and is widely touted as the definitive work on corruption in Victoria.
In December Anthony Adam Zoccoli (otherwise known as Mr. Fixit) sued the author Raymond Hoser and publishers Kotabi for defamation seeking unspecified damages (money). The matter is being defended.
Today (April 18, 2000), Zoccoli and his lawyers sought an immediate injunction banning sales of the book. This was the second time the matter had come up before the court for an immediate ban on sales. Supreme Court Judge, Justice Gillard rejected Zoccoli's application and further directed that he pay Kotabi Publishiong's legal costs in the matter. These are sizeable.
Kotabi publishing's lawyer, Alex Tees, said, 'We told, Zoccoli to go jump in the lake. The Victorian Supreme Court agrees''.
Author Raymond Hoser was even more blunt. He said 'In my view, Zoccoli's actions were nothing more than an abuse of legal process and a form of legalized extortion. Put simply - we didn't pay and nor will we'.
According to Hoser's book, Zoccoli has an extensive criminal history, including acting as a go-between for bent Police and victims whom he'd set-up and then demand money to get them off charges.
According to Zoccoli's own material filed before the Supreme Court, he has priors convictions for blackmail (AKA extortion) for which he got 16 months jail, conspiracy to pervert the course of justice for which he got 12 months jail, conspiracy to defraud (9 months jail), criminal damage (12 months) and perjury (24 months) and other serious matters. Hoser said 'while under normal circumstances I wouldn't necessarily treat his "criminal record" as definitive, the fact is that it is on the public record that Zoccoli has confessed to criminal actions'.
Lawyer Dean Jones acted for Salvatore Marabito, who was a victim of a set-up organised by Zoccoli. Jones described Zoccoli as 'a low-life' and said he thought Zoccoli may be abusing the legal system in order to get a quick grab for cash.
Meanwhile Hoser's lawyers now have another problem besides defending the defamation matter.
In 1990 Zoccoli was bankrupted to the tune of 2,191,000.00 owed to 11 creditors. He was discharged a few years later, but took the bankruptcy option again in July last year.
Zoccoli, aged about 50 and sporting a shaved head attacked a photographer outside the court before driving off in a Red late-model car.
According to Victorian law, a bankrupt can still earn a sizeable income without having to repay any debts to creditors.
Kotabi publishing's lawyers have backed author Raymond Hoser issuing a statement saying that 'even at this late stage of proceedings we have no evidence to suggest that Hoser has got a single thing wrong in his book. In fact we now have more evidence than ever to corroborate that what he wrote was correct. Police and government corruption are matters of deep public interest and we will do our best to ensure that the public's right to know be served by continuing sales of the books.'
Meanwhile many bookshops report that they are having trouble keeping up with continuing high demand for the book. A reprint is being organized . further injunctions withstanding.
Further information (including Zoccoli's criminal history, further supporting information and documents and the full text of the relevant part of the book Victoria Police Corruption) can be found at:
http://www.smuggled.com/Zoc1.htm
Raymond Hoser
The stolen generation
On Friday 14 th April Brian Wiltshire (Radio 2 GB Sydney at approximately 8.50 p.m. ) was interviewing Paul Raffeal who is a sub editor for Reader's Digest. He was discussing the 'Stolen Generation' in relation to the racial problem that the government of the day was attempting to solve.
It seems that many of the 'Stolen Generation' were half-castes. Paul Raffeal was categoric in stating that there were 7,000 children that were killed by the Aborigines. Their white blood meant that they could not be integrated into the aboriginal culture.
This situation he referred to as the "MURDERED GENERATION"; he recounted stories of children being chased and bashed with `Nulla Nullas'(apparently an aboriginal stone implement). Under these circumstances what was the government of the day meant to do? Paul Raffeal recounted stories of Aboriginals, personally known to him, that were more than pleased over having avoided the fate of their brothers.
These are claims of the most serious nature. If true they totally refute any claim that the 'Stolen Generation' is some sort of 'black holocaust'; indeed it may even be a 'white` one. But don't expect to read this in the papers or it to be sensationalised in the main stream press.
Kerry Spencer-Salt B.E., LL.B (Hons)
Zimbabwe Crisis .
I'm originally from the country of Zimbabwe in Central Africa. I'm sending this e-mail on the behalf of Zimbabwe citizens who fear for their future and want the truth to be heard around the world. They cannot e-mail you themselves, as their so-called leader just passed a law ordering the government to cancel the e-mail accounts of anyone found sending an e-mail criticizing the government in any way. Additionally, such person may be fined up to U.S. $25,000 (approximately Z$ 1,000,000!).
Zimbabwe is undergoing a severe economic crisis at the moment, mainly due to MASSIVE corruption and incompetence at the government level. But that's not all...
The country is currently experiencing severe fuel shortages (people are lining up at gas pumps for as much as 6 - 8 hours for a gallon of gasoline, and even doctors are struggling to get fuel for their vehicles).
To make matters even worse, Zimbabwe has also been ravaged by severe floods, with thousands of people being stranded in treetops etc. And while South Africa, the LDS church and other countries have sent in helicopters to help with rescue efforts, Zimbabwe's leader, Robert Mugabe, has been using one among Zimbabwe's own tiny fleet of helicopters to fly across the country to rally political support and pick up a load of watermelons for himself and some of his fellow ruling party comrades!
Mugabe's government is also assisting in the illegal attack and take-over of white-owned farms by former war veterans. Mugabe became Zimbabwe's ruler almost 20 years ago by promising land to the people that fought to get him into power. However, he then turned around and distributed most of the allotted land to political supporters in return for donating funds to his political party, instead of distributing it to the war veterans as promised.
When the war veterans finally lost patience almost 20 years later and began organizing uprisings, Mugabe incited the veterans to take land from the white farmers instead of telling the truth about where the veterans' allotted land had gone. The government then assisted the veterans by transporting them to white-owned farms in government vehicles with instructions to 'take what's rightfully yours'. Bear in mind that 95% of Zimbabwe's white farmers BOUGHT their land from the government at market prices.
Mugabe continues to publicly blame the whites for all Zimbabwe's woes, yet there are less than 50,000 whites out of a total population of about 12,000,000 (that's less than 1 in 200) and they don't even have a voice in Parliament! Go figure...
The Court has now ruled against its own government's actions and in favor of the Zimbabwe Commercial Farmers' Union, ordering all veterans to vacate the farms within 24 hours. However, it's expected that the police and other government bodies will refuse to enforce their own Court's order.
Zimbabwe's commercial farmers - many of whom are white - feed millions of people throughout Africa and produce most of Zimbabwe's foreign revenue. Without the white farmers' expertise, millions of people would starve and Zimbabwe would earn very little foreign currency. But Mugabe is willing to engineer this outcome and sell his entire country and all its people down the river in an effort to cover up his own dirty dealings and stay in power!
What's going on in Zimbabwe under the present government is EVIL, EVIL, EVIL! Zimbabwe's next election is coming up towards the end of April and Mugabe's cohorts are now making threats of war and violence if he's not voted in again. If the popular-with-the-people opposition party wins, the corruption will be halted and the country WILL undergo positive change...if not (due to intimidation, rigged voting, etc.) the country is doomed to disaster!
Any prayers and 'positive thoughts' for a properly-run election and for the future of Zimbabwe and its people would be much appreciated. Also, please be kind enough to forward this e-mail to everyone you know in order that we can finally get the truth out to the public.
Sincerely,
Bryan Noar

from the global office:
Another perfect day in paradise.
Have a good one.
---

exclusive to (how to) subscribe/rs of the Australian National News of the Day: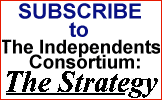 Balson's book "Enemy of the State" tabled in the Queensland Parliament - 13th April 2000
The background to the "Stolen Generations" - 4th April 2000
Pauline Hanson faces bankruptcy and One Nation Members Inc under threat of takeover - 25th March 2000
The Verdict - 20th March 2000
Balson's day in Court - 8th March 2000
Knowledge in Action conference in Kuala Lumpur - 28th Feb to 3rd March 2000
The Courier-Mail and my upcoming court case - 26th February 2000
Balson takes on Beattie on Australia Day - 26th January 2000
Whiteside's open letter to Pauline Hanson - 24th January 2000
The Day Pauline Hanson lost the plot - 20th January 2000
Ipswich branch of City Country Alliance formed - 16th January 2000
The Tewantin/Noosa meeting - Hanson v Peterson - 15th January 2000
When Power Becomes Absolute - an expose on the cover up and abuse of office by various arms of Her Majesty's Queensland Government - 14th January 2000
Wynnum branch deserts One Nation for City Country Alliance despite Hanson's presence - 10th January 2000
Balson responds to Courier-Mail denial of being complainant in case against him - 6th January 2000
Balson appears in Ipswich court on charge of naming Queensland MP facing 50 child-sex charges - 5th January 2000


#
---